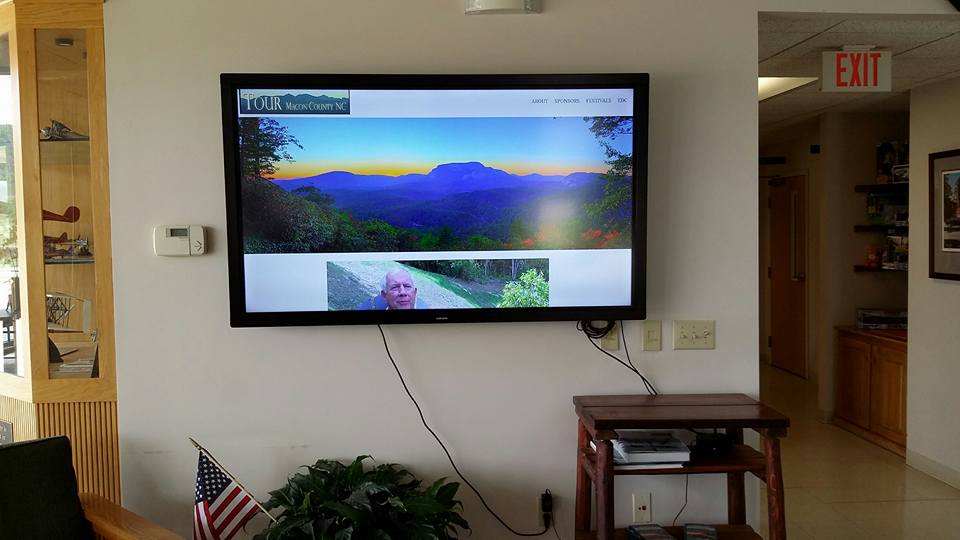 Video and Kiosk Sponsorship
Highland Mediaworks in collaboration with the Macon County Economic Development Commission, presents the Tour Macon County NC video kiosk project. This co-sponsored video will be played online, so any business owner can embed segment themes into there website at no cost. The initial video kiosk will be located at the Macon County Airport and will be a touch screen installation that allows visitors to not only see you in the video, but also, access your business' website on the kiosk itself. The video will be similar in nature to the www.TourHighlandsNC.com , www.TourAshevilleNC.com , www.TourCashiersNC.com , and www.TourFranklinNC.com projects. These projects have been very successful and were opened in 2009.

Themes/segments for this new Tour Macon County NC video will include but are not limited to: Location, Legacy, Activities, Culinary, Shopping, Golf, Lodging, Real Estate, Developments, Construction, Weddings, Agriculture, Education, Arts and Culture, Entrepreneurs, Health & Wellness and Municipalities. These segments will be made up of sponsors who are interviewed. They will not be allowed to market their business, but only allowed to market the town, but the sponsor/businesses will be labeled in the video.
The cost to be in one segment and to have their business in the kiosk is $350 for the video interview/editing and $150 for your website to be included in the kiosk. There is a yearly sponsorship fee of $150 to maintain the placement. As an additional bonus, for $200 more, your business can have a special one minute video specifically marketing your business that you can use on your website.